Yale Science and Engineering Association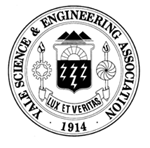 THE YALE SCIENCE & ENGINEERING ASSOCIATION MAKES GRANTS AVAILABLE DURING THE ACADEMIC YEAR IN SUPPORT OF UNDERGRADUATE RESEARCH IN ANY BRANCH OF SCIENCE OR ENGINEERING.
PROPOSALS MAY BE SUBMITTED AT ANY TIME AND SHOULD INCLUDE:
(a) Brief description of the research project
(b) Proposed budget indicating allocation of amount requested, and
(c) Letter of recommendation from the faculty member supervising the project.
A DECISION ON EACH PROPOSAL WILL BE MADE WITHIN ONE MONTH FROM THE RECEIPT OF THE APPLICATION.
Proposals should be submitted to :
DR. MICHAEL ROSENBERG
1 JENNA COURT
SCOTCH PLAINS, NJ 07076-3411
TELEPHONE: HOME (908) 322-1314
OFFICE (732) 321-7950
FAX: (732) 632-1671
EMAIL: mrosenberg@solarishs.org