The STARS I academic year program starts in the freshman year.  It is comprised of a series of study group workshops focused on the first and second year courses in Biology, Chemistry, Molecular Biophysics and Biochemistry, Chemical and Biomedical Engineering, Mathematics, Physics, and Computer Science. A faculty advisor and graduate student from each department supervise the workshops and serve as mentors to STARS students. 
The STARS I Program is designed for students who have historically been underrepresented in the sciences. These include students of color, women, students from economically disadvantaged backgrounds, first generation college students, and the physically challenged. The program seeks to create a network of support for first year students.  This network is supported by strong undergraduate student collaborations, social events, faculty and graduate student mentorship, and a focus on sustaining interest and motivation in the major. 
Applications are open to incoming freshman at the start of the fall semester. All interested students are strongly encouraged to attend an information session prior to applying to the program.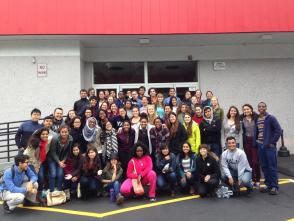 Application can be found here. Deadline is Friday, September 9, 2016 by 4:00 p.m.
Info Session # 1 - Academic Fair: Tuesday, August 30, 2016, 63 High St. 2:00-3:30 p.m.
Info Session # 2: Tuesday, September 6, 2016. Location TBD, 5:30-6:30 p.m.
STARS I MANDATORY Retreat: Saturday, October 1, 2016 at 10:00 a.m.
For application questions please contact Donalee Slater at donalee.slater@yale.edu
---