The STARS I academic year program starts in the first year.  It is comprised of a series of study group workshops focused on the first and second year courses in Biology, Chemistry, Molecular Biophysics and Biochemistry, Chemical and Biomedical Engineering, Mathematics, Physics, and Computer Science. A faculty advisor and graduate student from each department supervise the workshops and serve as mentors to STARS students. 
The STARS I Program is designed for students who have historically been underrepresented in the sciences. These include students of color, women, students from economically disadvantaged backgrounds, first generation college students, and the physically challenged. The program seeks to create a network of support for first year students.  This network is bolstered by strong undergraduate student collaborations; social events; faculty, graduate student, and peer mentorship; and a focus on sustaining interest and motivation in STEM majors. 
At the core of the STARS I Program are the upperclassmen peer mentors, who foster tight-knit groups amongst the students in order to promote a richer first year experience. In addition to the peer mentor groups and one-on-one advising, the program offers a series of panel discussions, informational sessions, professional development, and networking opportunities.
Applications are open to incoming first-years at the start of the fall semester. All interested students are strongly encouraged to attend an information session prior to applying to the program.
---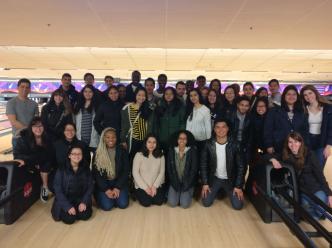 STARS I Cohort 2016-2017
STARS I application deadline is Monday, September 10, 2018, 11:30pm. You must apply through the Yale Student Grants Database.
Information session on the STARS Program during the Academic Fair - Tuesday, August 28, 2:00-3:30pm, in Linsly-Chittenden Hall room 317.
For application questions please contact Donalee Slater at donalee.slater@yale.edu
---
Follow us on Facebook!