The STARS II program is designed for Yale College socioeconomically disadvantaged students to pursue studies and careers in the sciences and engineering. 
STARS II provides an intensive research experience for juniors and seniors who come from socioeconomically disadvantaged backgrounds. Beginning in the fall semester of their junior year and continuing through the senior year, STARS II scholars receive a stipend to support up to ten hours per week of laboratory research under the supervision of a faculty mentor and graduate student(s). *If you are taking research for credit, you cannot receive a stipend and credit simultaneously for the same hours of work.  However, you may receive the STARS stipend for up to 10 additional hours beyond those received for credit.  During the intervening summer, the program provides stipend support for students to continue their research full-time for up to ten weeks. In the spring semesters of their junior and senior years, STARS II scholars conduct a formal presentation of their research, in the form of a poster or a talk, at the STARS II Research Symposium. STARS II students participate in mandatory  workshops designed to develop their scientific skills. They are encouraged to present their research at regional and national scientific conferences/meetings, and submitting their research for publication.  *
If you are accepted into the STARS II Program, you must participate in 75% of the workshops and activities offered each semester. Failure to do so will result in your dismissal from the program.
STARS II Highlights
Welcome Reception in September for the STARS II juniors and their mentors

Academic Year Stipend Support for up to 10 hours per week (up to 13 weeks per semester) of laboratory research during the junior and senior years 

Summer Stipend Support (if required) for full-time laboratory research for up to ten weeks during the summer between the junior and senior years

STARS II Research Symposium for STARS II junior and senior scholars to present their final research projects to their colleagues and mentors (Monday, April 24, 2023, 5:30-8:00pm in Marsh Lecture Hall - view the schedule)

Mandatory workshops designed to prepare scholars for the STARS II Research Symposium and other scientific conferences/meetings

Group Activities designed to increase the feeling of community and support among the STARS II junior and senior scholars
Funding support to present at conferences. *Requests for funding must be made 3 months prior to the actual conference date(s) by submitting a CONFERENCE - TRAVEL REQUEST FORM to donalee.slater@yale.edu. Please read the Conference Travel Policy before submitting your request.
stars ii graduate coordinators 
2022-2023 
Alyssa Mitson-Salazar Originally from Manassa, CO, Alyssa attended Yale College as a QuestBridge Scholar and studied Molecular, Cellular, and Developmental Biology. Thanks to the STARS summer program, she spent three years studying DNA damage repair in the laboratory of Dr. Gary Kupfer. Upon graduating, she worked as an IRTA postbaccalaureate fellow at the National Institutes of Health for two years, where she studied human Th2 cells in allergic disease. She returned to Yale in 2014 to pursue an MD/PhD. Now in the PhD phase of her training, Alyssa studies regulatory T cells in intestinal homeostasis and allergy in the laboratory of Dr. Ruslan Medzhitov. Email her anytime to meet up at alyssa.mitson-salazar@yale.edu.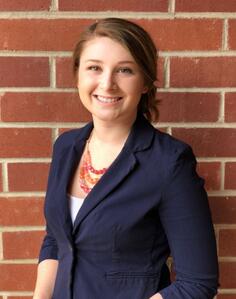 Marina Carlson Marina is from Manteca, CA and completed her Bachelor's Degree in Biochemistry at CSU Fresno. She came to Yale for her PhD and is currently a third year student in the Interdepartmental Neuroscience Program. She loves working with Zebrafish in the lab studying the neurodevelopmental impacts of high-confidence Autism risk genes. After Yale, she plans to teach at a small university where she can continue mentoring students interested in STEM, and potentially write or edit for the academic press in scientific journals such as Cell and Nature. Feel free to reach out to her at marina.carlson@yale.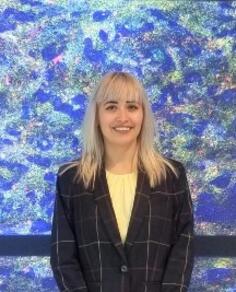 Allison Cairns Allison is from Santa Ana, CA and completed her Bachelor's Degree in Physicsat Portland State University (OR). She is a second-year PhD student in Applied Physics and Physical Engineering Biology. She works in The Clark Lab (neuroscience) studying vision in drosophila. She uses two-photon microscopy and does behavior experiments. After Yale, she plans to become a professor so she can inspire others to join STEM fields and consider interdisciplinary research. She has a passion for teaching and research. Feel free to reach out to her at allison.cairns@yale.edu.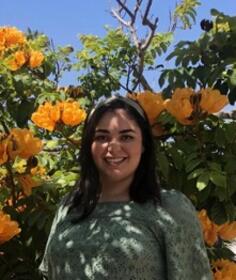 Cathy Carolina Garcia Born and raised in South Central Los Angeles, CA, Cathy is a 4th-yearPhD candidate in the Genetics Department and the Yale Cancer Biology Institute. She is interested in studying how obesity increases the risk of cancer. As a member of the Muzumdar lab, Cathy studies how obesity promotes pancreatic cancer progression through an endocrine-exocrine signaling axis. She aspires to enter academia and support URM students along their journey in STEM. 
Feel free to reach out to her at cathy.garcia@yale.edu.
Meet the current STARS II Seniors!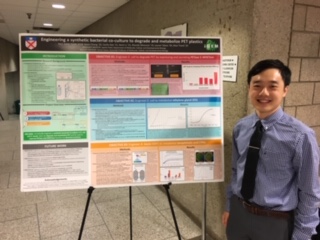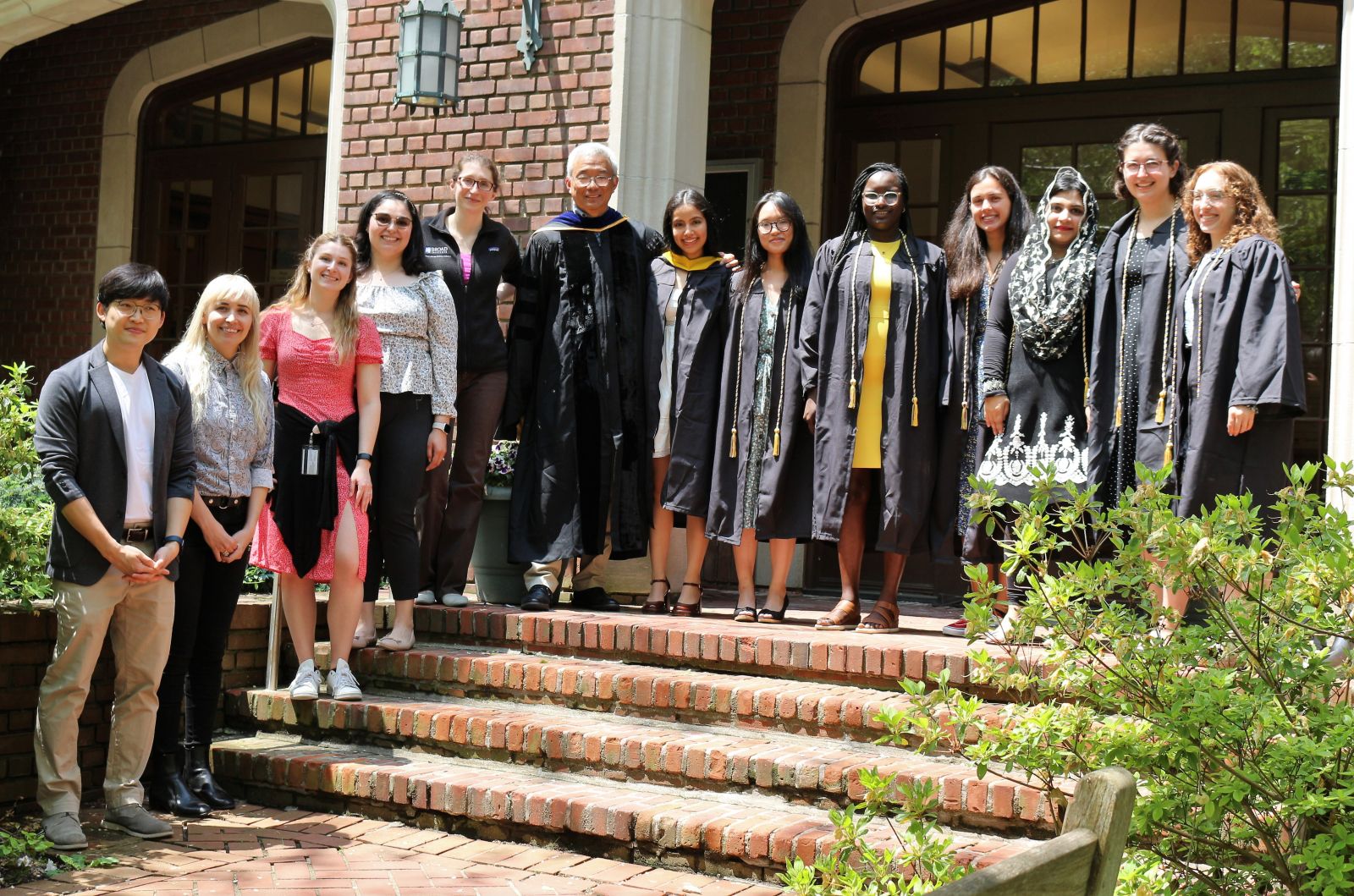 STARS II Senior Graduation Luncheon May 21, 2023
Congratulations on your Graduation STARS II Seniors: Laiba Akhtar, Faiad Alam, Jaweria Bakhar, Julia Balch, Jay Baptista, Danielle Castro, Cecilia Chak, Peter Choi, Awa Cisse, Sally Jiang, Katerina Kargioti, Lynne Kim, Miriam Kopyto, Kunsel Kunsel, Maxine Mackie, Jaida Morgan, Joshua Nguyen, Yu Sun Shen. Pictured here at the STARS II luncheon with Dean Sandy Chang and Graduate Coordinators Alyssa Mitson-Salazar,  Marina Carlson, Allison Cairns, Cathy Garcia, Lauren Mazurowski, and Sang Won Yun.
SACNAS 2018 
Eight Yale STARS II students, Carlos Rivera, Mindy Le,  Jannet Rivera, Jared Peralta, Oscar Perales, Pablo Suarez, Alanna Pike and Kevin Salinas, were selected to present their research findings at the 2018 Society for the Advancement of Chicanos and Native Americans in Science (SACNAS) Conference. Kevin, Jannet and Alana won travel awards to this conference, and the Yale College Dean's Office funded the other students' registration, travel and accommodation costs. Jannet, Kevin and Jared won the 2018 SACNAS Student Presentation Awards for Poster presentations. Congrats to all for a job well done! Graduate Coordinator, Rob Fernandez, was able to capture the excitement of the 2018 SACNAS experience in this short movie (MP4), please take a look.
Please view our new e-brochure here.