The Science, Technology, and Research Scholars II (STARS II) program is a highly selective program. Like STARS I, STARS II is designed for Yale College women, minorities, socioeconomically disadvantaged, and other historically underrepresented students to pursue studies and careers in the sciences and engineering. 
STARS II provides an intensive research experience for juniors and seniors. Beginning in the fall semester of their junior year and continuing through the senior year, STARS II scholars receive a stipend to support up to ten hours per week of laboratory research under the supervision of a faculty mentor and graduate student(s). *If you are taking research for credit, you cannot receive a stipend and credit simultaneously for the same hours of work.  However, you may receive the STARS stipend for up to 10 additional hours beyond those received for credit.  During the intervening summer, the program provides stipend support for students to continue their research full-time for up to ten weeks. In the spring semesters of their junior and senior years, STARS II scholars conduct a formal presentation of their research, in the form of a poster or a talk, at the STARS II Research Symposium. STARS II students participate in workshops designed to develop their scientific skills. They are encouraged to present their research at regional and national scientific conferences/meetings, and submitting their research for publication.
 
STARS II Highlights
Welcome Reception in September for the STARS II juniors and their mentors

Academic Year Stipend Support for up to 10 hours per week (up to 13 weeks per semester) of laboratory research during the junior and senior years 

Summer Stipend Support (if required) for full-time laboratory research for up to ten weeks during the summer between the junior and senior years

STARS II Research Symposium for STARS II junior and senior scholars to present their final research projects to their colleagues and mentors

Abstract Writing and Presentation Workshops designed to prepare scholars for the STARS II Research Symposium and other scientific conferences/meetings

Group Activities designed to increase the feeling of community and support among the STARS II junior and senior scholars
Eight Yale STARS II students, Carlos Rivera, Mindy Le,  Jannet Rivera, Jared Peralta, Oscar Perales, Pablo Suarez, Alanna Pike and Kevin Salinas, were selected to present their research findings at the 2018 Society for the Advancement of Chicanos and Native Americans in Science (SACNAS) Conference. Kevin, Jannet and Alana won travel awards to this conference, and the Yale College Dean's Office funded the other students' registration, travel and accommodation costs. Jannet, Kevin and Jared won the 2018 SACNAS Student Presentation Awards for Poster presentations. Congrats to all for a job well done!
Graduate Coordinator, Rob Fernandez, was able to capture the excitement of the 2018 SACNAS experience in this short movie (MP4), please take a look.
Meet the 2019-2020 STARS II Graduate Coordinators!
Ysabel Ilagan-Ying is a fourth-year MD student at Yale School of Medicine. She was born and raised in Pennsylvania, went to high school in Florida (where her family settled to escape the snow), and was a MCDB intensive major from Ezra Stiles College at Yale. In undergrad, she played IM tennis, pursued classes in the School of Art, managed the Stiles Buttery, worked as an Asian American Cultural Center Peer Liaison, and conducted basic science research as a STARS Summer & II Scholar studying biomarkers for endometriosis and the effects of BPA exposure in utero in estrogenic tissues of mouse models in Dr Hugh Taylor's lab at YSM Reproductive Sciences department. After completing her preclinicals at the University of California, San Francisco School of Medicine, she transferred to Yale School of Medicine to be with her husband, Lee Ying, and MD/PhD candidate. She is extremely involved with YSM curriculum development and clinical research in liver disease at the West Haven VA Hospital, and plans to go to Internal Medicine residency. She is also a fitness instructor and has hosted many bootcamp and barre workout classes at Franklin and Silliman College, as well as Crown Street Fitness gym. She is happy to introduce you to her fur baby, Ollie, whom you'll see running up Science Hill with her when the weather is nice. She is very proud to be a STARS II Graduate Coordinator to support underrepresented STEM students in their careers, the same way that the program helped her in the past. She doesn't drink coffee, but will meet up for tea and/or boba with STARS students anytime – email ysabel.ilagan-ying@yale.edu.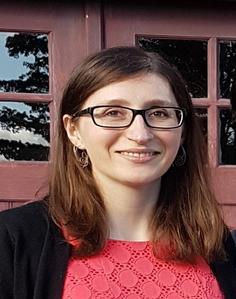 Alyssa Mitson-Salazar is a sixth-year MD/PhD student at the Yale School of Medicine.Originally from the rural farm town of Manassa, Colorado, she attended Yale College as a QuestBridge Scholar and studied molecular, cellular, and developmental biology. Thanks to the STARS I summer program, Alyssa spent three years studying DNA damage repair as an undergraduate in the laboratory of Dr. Gary Kupfer. Outside of lab, she choreographed for her dance group, tutored for STARS I, and was a Freshman Counselor. Upon graduating, Alyssa worked as an IRTA postbaccalaureate fellow at the National Institutes of Health for two years, where she studied human Th2 cells in allergic disease. She returned to Yale in 2014 to pursue an MD/PhD. Now in the PhD phase of her training, Alyssa studies the mechanisms of allergic inflammation in the laboratory of Dr. Ruslan Medzhitov. She otherwise spends her time mentoring undergraduates, both as a JE graduate affiliate and peer mentor for the BioMed Amgen Scholars Program, and on undergraduate outreach efforts for the Yale MD/PhD program. Alyssa is excited to be a STARS II graduate coordinator this year. Email her anytime to meet up at alyssa.mitson-salazar@yale.edu.
STARS II Symposium 2019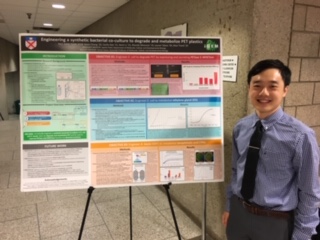 STARS II Senior Graduation Dinner - May 19, 2019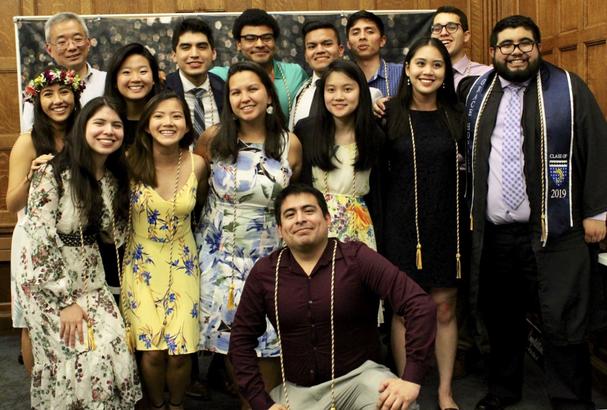 Congratulations on your Graduation STARS II Seniors: Amy Chan, Tran Dang, Byron Daniel, Mindy Le, Oscar Perales, Jared Peralta, Alanna Pyke, Carlos Rivera, Jannet Rivera, Kevin Salinas, Stephanie Spear, Pablo Suarez, and Shannon Teaw. Pictured here at the STARS II dinner with Dean Sandy Chang and Graduate Coordinator Rob Fernandez.
 
---
Application Information and Info Sessions
 
For application questions please contact Donalee Slater at donalee.slater@yale.edu
---
Follow us on Instagram and Facebook!